A PARFUM & PROJET PRODUCT

In the mood for… Perfume is an emotion.

When you are born in Grasse everything in your environment is about perfumery. My family has been living forever in Grasse's area originating from a little village in the pre-alps north of the town. Living a rural life, they used to harvest salvage lavender as an additional income for the family. During the flowering season the men were living on site collecting and treating the flowers in a still with naked flame to produce oil and floral water they sold to Grasse factories or in my grand-mother's general store in Grasse.

This unbelievable place, precursor of our current concept stores, was filled with treasures. Apart from lavender oil she was selling rose oil, perfumed sachets and candles made of beeswax, pots-pourris, among many other daily necessary domestic and dying items as well as antics.
HISTORY

I grew up in this store surrounded by a mix of lavender, rose, turpentine, waxed wood, twine, paint and…dust. Today one of these smell can still draw tears from my eyes. This lavender sachet in my drawers bring me up the memories of my grand-parents, of this village of this mountain, all this at the same time, every morning. It is like opening a photo album. These perfumes are so deep down anchored in me, they are directly related to my inner feelings, my memories and my imagination. Just a sachet of lavender puts me in a wonderful mood, makes me travel in times and places, connecting to my inner life, to my family, my country, my town, my passion. This is the strength of a perfume; this is what perfume should be for me.

When naturally, while creating the perfumes of many brands, I came to imagine my own brand, I selected fragrances which could provide the same true olfactory experience to my customers and have them discover how fragrances are linked to our feelings, have an influence on our daily mood, how certain fragrances you associated to various events in your life can make you travel, remember, how wearing a perfume is never innocent, how it is a deliberate choice, a statement of who you are, who you want to be and how you want people see you.
IN THE MOOD FOR…perfumes have been imagined in my showroom in Grasse, created by very talented perfumers friends who share the same vision of perfume and taste for nice raw material. They are produced in the heart of Provence with the best craftsmen of the industry.
SO, WHAT WILL BE YOUR MOOD TOMORROW?


No. 5, Sensuous mood? MUSC

enchants the senses with an intense seductive mixture of bergamot, jasmine, amber, benzoin and vanilla... your evening just got more interesting

. Shop this parfum

---


No. 4, Bright & Spring mood? An intense COLOGNE in which lemon and bergamot play with a serious heart of freesia and neroli, while musky orange blossom looms in the background. Timelessly elegant. Shop this parfum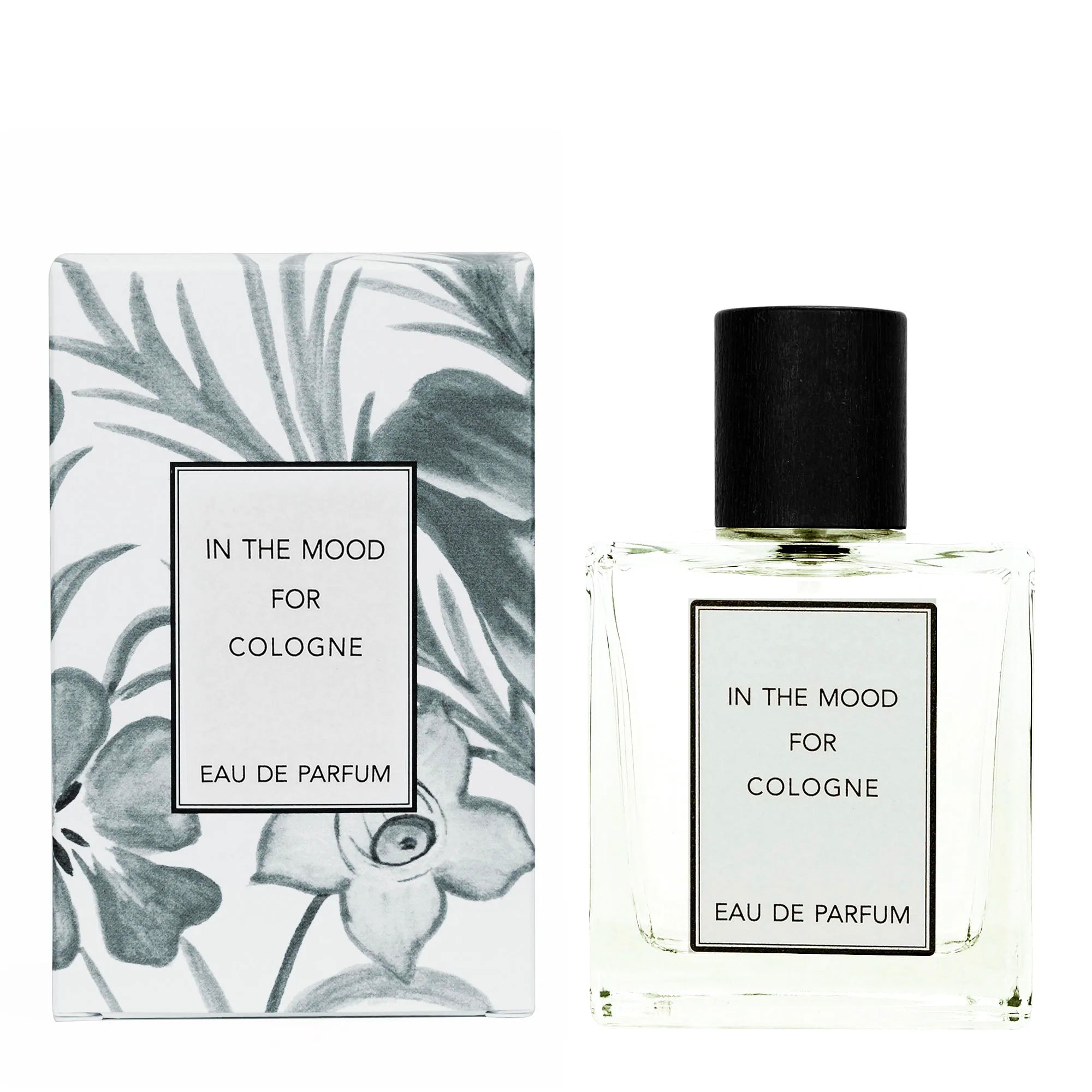 A LETTER FROM CLAUDINE:

During my life with perfumes and fragrances and also raw material I discovered later in my life and which awakened my senses and are deeply imprinted in my mind. The fig which reminds me of the fruits we used to collect in the shade off the tree by a very hot summer afternoon, sticking our hands and filling our home with their fragrance. The orange blossom my grand-mother used to make the cake typical of Grasse and which naturally brings joy and happiness, like the Yuzu or the Oud I fell in love with in Morocco.
I used a symphony of the finest raw materials to pay tribute to the traditional French perfumery savoir-faire. I created a timeless, simple to read and elegant range of fragrances to share and to wear: IN THE MOOD FOR… is a collection showcase of a timeless cologne, a sweet friendly patchouli, an eternal bergamot, a so-evident orange blossom…
Built around the concept that fragrances have an influence on our mood, IN THE MOOD FOR... Eau de Parfum allow you to wear fragrances that compliment your every mood: perhaps your fragrance of choice is one that will transport you to a park bench on warm spring days, filling your nose with the fresh and light scents of the season. Maybe you want a seductive scent, one that will accompany you on aromatic evening?
I invite you to discover IN THE MOOD FOR... fragrances and make your perfume experience a truly unique moment, everyday.
Enjoy! Claudine Roublot