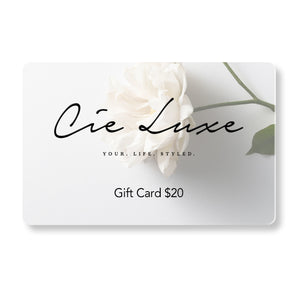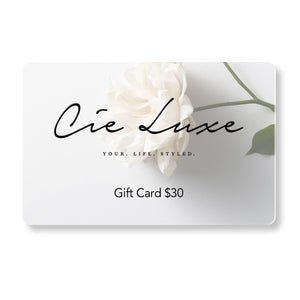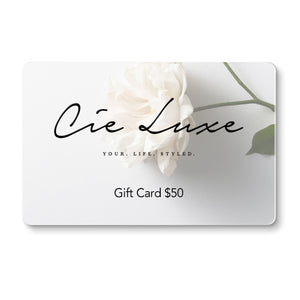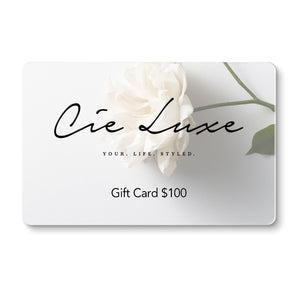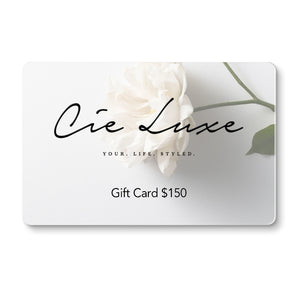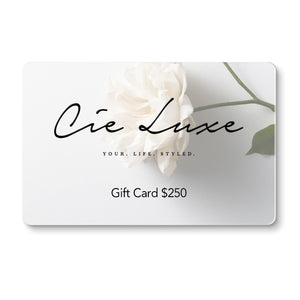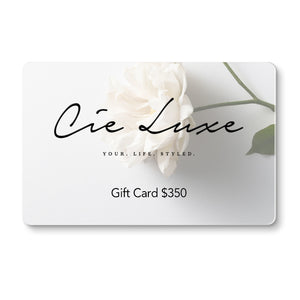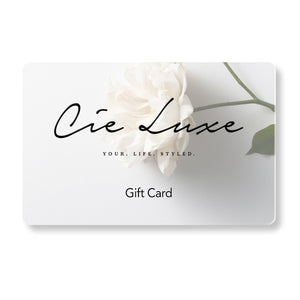 A quick and easy way to send a thoughtful gift. You choose the amount. We email it to your inbox. Print it out & place it in a greeting card or forward it to someone via eMail with your own personalized note. The recipient can choose how to spend it online.
Cie Luxe Gift Cards (gift certificates) make the perfect present. Redeemable for any item on our website, the Gift Card is sent directly to your inbox & is immediately ready to gift. They do not expire and maintain a balance for future purchases.

Step 1 Choose the amount you would like to gift
Step 2 Check out
Step 3 Check your email. Print the Gift Card out or send it via email with a personalized note.

For more information — click here.

Sku No.

CLGC-20 No SM